About Us
MVDr. Marta Koudelková - Veterinarian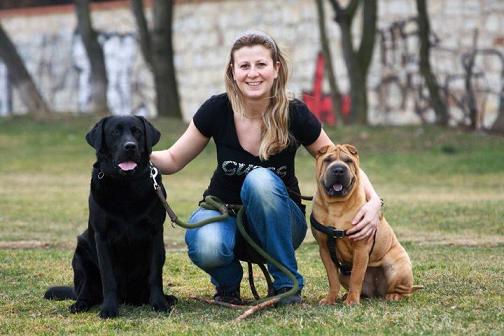 A veterinarian, who is always trying to listen to her clients and patients desires. That is why she started a HOME VET service, where she comes to examine the animals right in their clients' home. The pets don't have to go to the veterinarian office, which saves them from a lot of stress as well as from the exhausting travel to the office. Pet owners can turn to her with questions about dog education. They often do not know anything about the importance of the socialization process of puppies, owning dogs with troubling behavior, and not knowing what to do about it.
She also noticed that many owners would love to solve the problem of bad breath, but not everyone has the time to take care of their dogs' teeth regularly, which goes along with other types of care. Most of the owners love their pets with all their hearts, but they can't provide them with the care they deserve. The reasons vary, time, business, vacation, etc.
"The owner knows what the sad look on their dog's face means, and they would love to take better care of them, but there always seems to be a pile of work to do. And that is why you now can use the services from Pet holiday, where we will supplement the care of your animal" says the vet.